House Quilt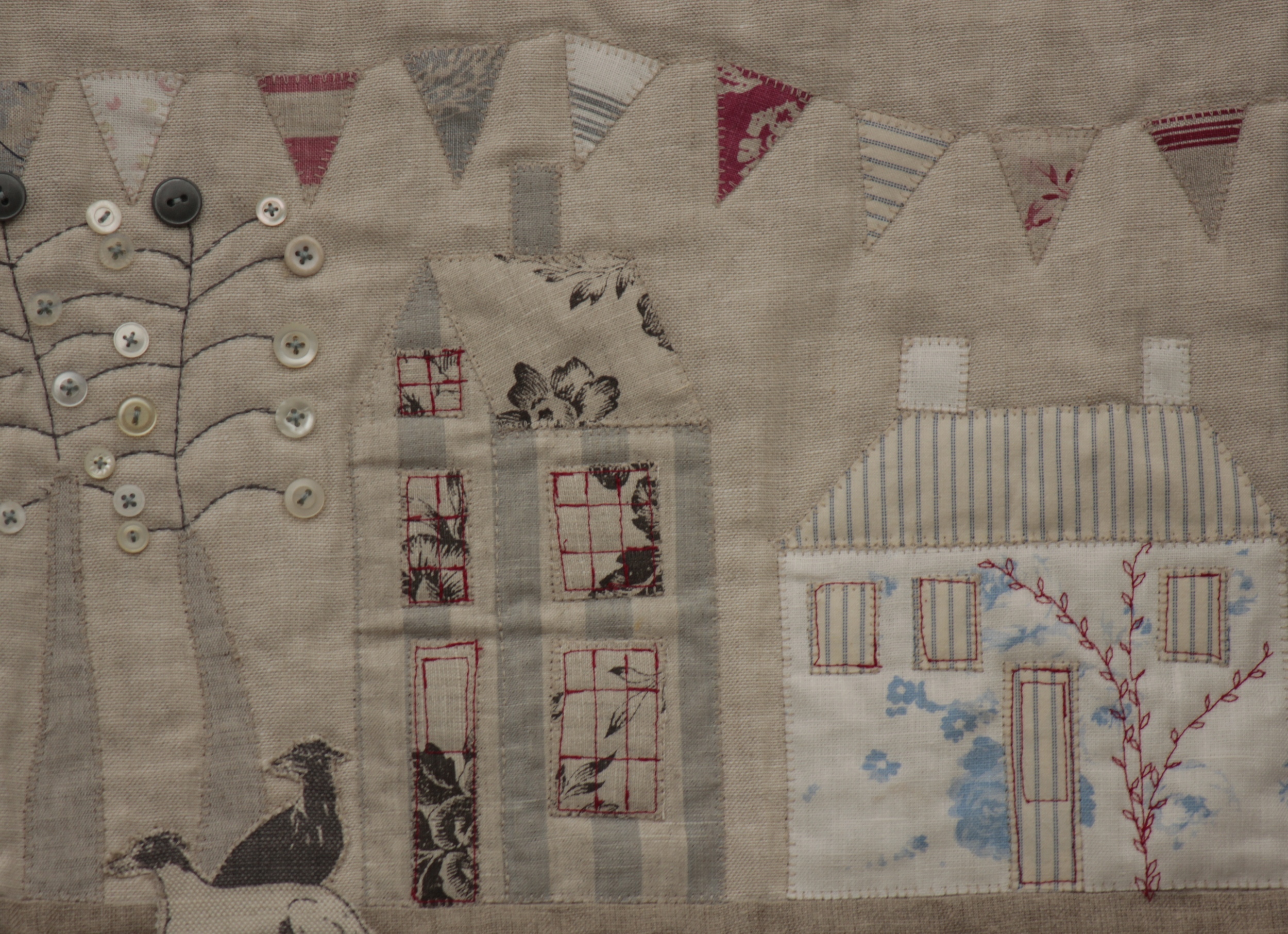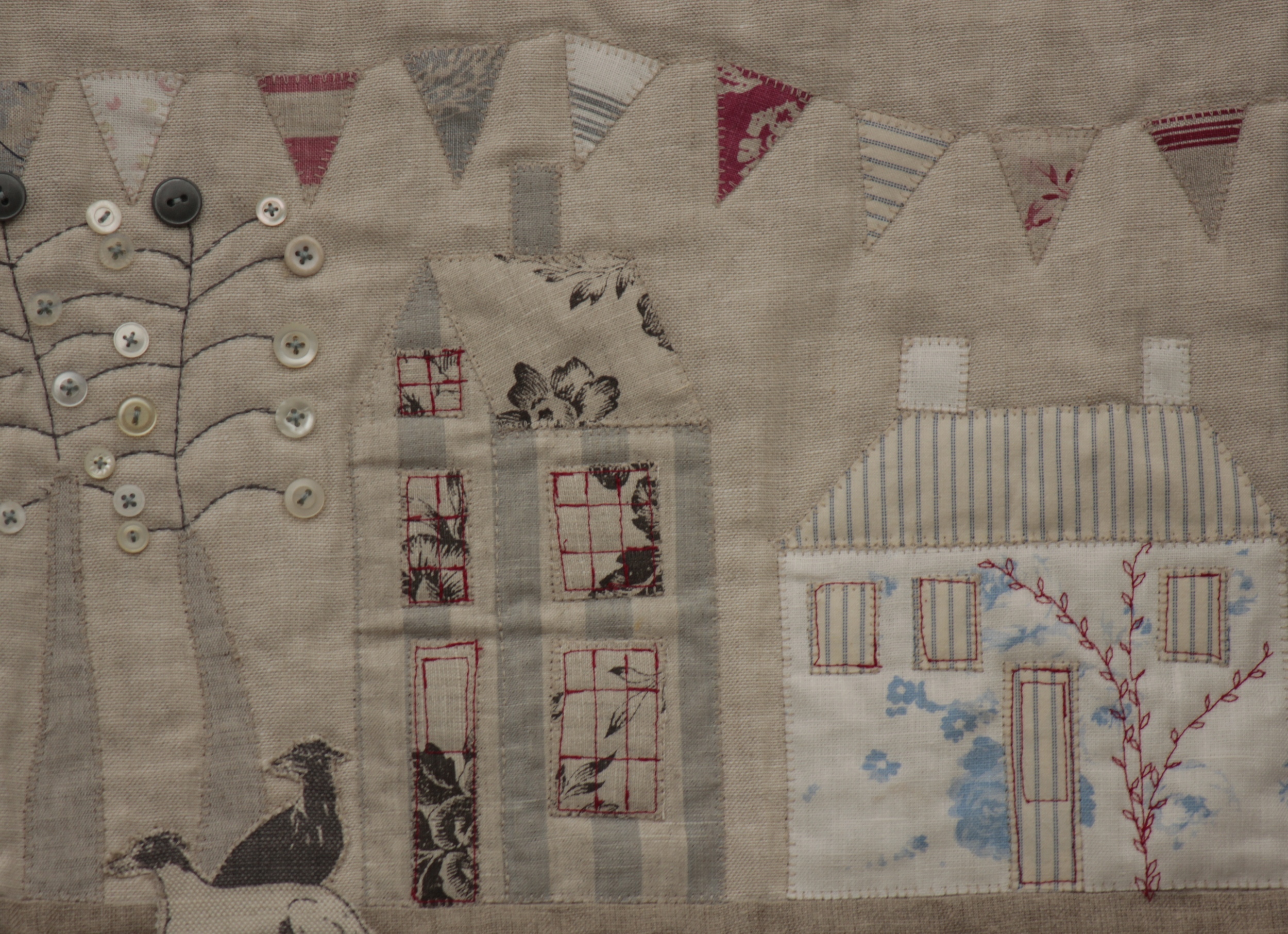 House Quilt
A Beautiful House Quilt mainly made from Cabbages and Roses linen material, with a soft flannel background, 91cm by 122cm.
17 Houses, 6 dogs, 1 Oyster Catcher, 1 Rabbit, 2 Bumble Bee's, 9 Trees, 91 vintage Buttons, 6 strings of bunting and 1 butterfly.
Can be hung on the wall or used as a lap quilt.